Welcome to the latest installment of the How I Work blog series! This month we are excited to present an Enterprise Community Manager at Hitachi Data Systems who you may recognize as last quarter's phenomenal Peer-to-peer Community Manager or onstage as a panelist for Moving Beyond Forums – Integrated Marketing for External Jive Communities at JiveWorld16. She has a long history working with Jive communities at her current and previous jobs, which has made her an invaluable resource on JiveWorks. Read on to learn more about the wonderful Jill Ross (and her gorgeous dog)!
Where do you work?
I work for Hitachi Data Systems headquartered in Santa Clara, CA, but I work remotely from my home office in (usually) sunny San Diego, CA. 
How would you describe your current job?
As an external community manager, I wear many hats on any given day. I would describe my role as a combination of customer relationship management, marketing, data analysis, communications, and technical support. Aside from day-to-day community operations, I work on both technical and strategic projects – from platform upgrades to change management initiatives. My team is very small, so there really is no task that is outside of my job description. I like the variety (there is never a dull moment!), but it's important to prioritize effectively, otherwise it's easy to get overwhelmed.  
So how do you use Jive at work (internal community, external community, etc.); what use cases does it serve for your company? or what use cases have you helped other people solve with Jive?
We have both internal and external Jive communities at HDS. The internal community (theLoop) is the where our employees collaborate on projects and documents, and the external community (HDS Community) is largely used by customers, partners, and developers to get answers to technical questions, gather insights from IT thought leaders, and learn about new products and solutions. The HDS Community is also our primary blogging platform, so it's a key component of all of our marketing initiatives.
What about your community/communities are you most proud of?
I'm proud of the HDS Community's growth and transformation over the past two years. When I first came on board, it was challenging to get our internal stakeholders to participate in the community because the value of the community was not obvious to many teams at that time. Now we have dozens of global teams in a variety of functions actively leveraging the community to achieve their business objectives and engage our customers and partners.
What's your computer situation... Do you use a Mac or PC (or something else)?
I made the switch to a Mac two years ago when I joined HDS, and I'm never looking back!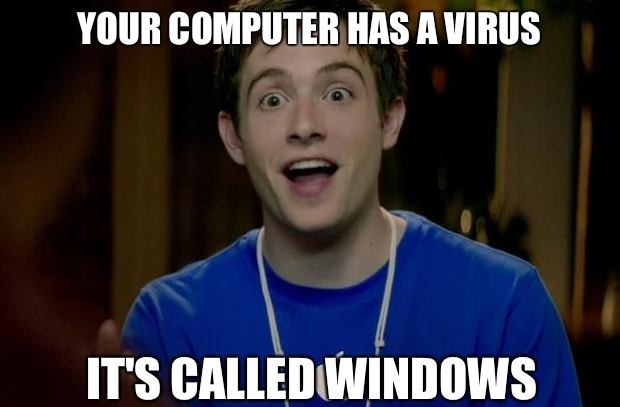 Tell us what you use for your mobile device?
iPhone 6 Plus. I used to be one of those people who carried around two phones - one for work, one for personal use. That got old pretty fast.
Pick one word that best describes how you work.
Efficient. I'm always looking at ways to optimize workflows. 
Besides Jive, what apps/software/tools can't you live without?
Trello – All of my tasks, projects, and quarterly objectives are planned out in Trello. I love the drag and drop interface and the ability to easily reprioritize since I have so many irons in the fire on any given day.
Wunderlist – I mostly use this for personal to-do's and shopping lists.
Streaks – I use this to track my health and fitness goals. Working from home requires a lot of discipline, so this app is super helpful for sticking to a routine. It's also integrated with Apple Watch, which I love!
Do you have a favorite non-computer gadget?
My Bose QC 35 headphones – I don't know what I was doing in life before I got these!
What do you listen to while you work?
I don't often get to listen to anything other than conference calls, but when I do have some open time, I will usually listen to Pandora or Spotify. Lately the new Kings of Leon and The Weeknd albums have been on repeat.
What's your best time-saving trick?
Turning off pop-up email notifications. Also, having more than one computer monitor really helps with certain tasks.

How do you balance work and life?
During the work week, I try to stick to a routine and schedule as best as I can. I block off my calendar when I need to, and since I work from home, I have a dedicated room in the house that is used for work only.
On the weekends I try to spend time outdoors as much as possible since we have such great weather in San Diego.
Torrey Pines - A favorite hike by the ocean.
Also, given our proximity to Mexico, my husband and I recently got our Sentri cards so that we can take weekend trips down the Baja California coast without the long wait at the border on the way home. There are some fantastic crowd-free beaches that are seriously underrated. We rent a house just south of Ensenada every year with a big group of friends around Memorial Day weekend. Over the holiday break, we visited the Valle de Guadalupe wine country which was incredible!
Pictured from left to right: the view from our VRBO in Ensenada, a vineyard in Valle de Guadalupe, the Encuentro Guadalupe hotel
What's your sleep routine like?
I usually sleep from 10:00pm until 5:30am, when my fur child, Sonny, jumps on the bed and is ready for his morning walk.
My office manager, Sonny.
Are you more of an introvert, ambivert or extrovert?
I'm an INFJ according to the Myers-Briggs personality test (Introverted, Intuitive, Feeling, Judging). Apparently INFJ's are the rarest personality type, but I don't know if there's any truth to that. Given that I am an only child  and I spend a lot of time alone working from home, I definitely identify as an introvert.
What's the best advice you've ever received (and from whom)?
A former colleague of mine once said, "People buy what they need, not what you want them to have." This is so important to remember when you have a hand in any customer experience -- community or otherwise.
Thank you Jill for sharing how you work with the JiveWorks community! I enjoyed learning more about the Myers-Briggs personality test, and especially learning more about you!