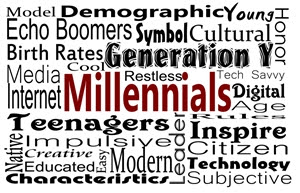 Millennials have grown up in the age of Web-based communications and connectivity. Sharing stories, images and simple sentiments online has created a culture ripe with transparency. As such, many of those belonging to this generation prefer to work in an equally transparent way. Many of them are now in the workforce, with opinions regarding business processes, client relationships and numerous other factors related to their jobs.
A number of millennials have technical skill sets that older workers may not possess. This knowledge doesn't necessarily pertain to a specific program, but sets them up to learn how to interact with and utilize unfamiliar software to the best of its ability. Retaining millennials with such abilities, often requires thorough employee engagement and connectivity.
How they operate Business Standard contributor Rohit Nautiyal recently spoke with Lesley Brown, head of employee surveys for Australian company Towers Watson, who acknowledged that the strict formality characteristic of past generations is dissipating. It's not that millennials are less professional, it's simply that the manner in which they feel most comfortable communicating is more colloquial than what many business leaders are used to.
"While the old generation of leaders grew up in organizations that valued hierarchies, millennials belong to a technology and communication-driven generation," Brown explained to Nautiyal.
In addition to this lax manner of interacting with superiors comes a need for them to express what's on their mind. This doesn't entail venting about their personal lives, but expressing ideas related to the business. Social media has created a culture in which everybody's opinions are heard, though not all of these sentiments are equally valued among peer groups. An employee engagement survey can mimic this kind of behavior. Due to the open nature of Facebook or Twitter, it's likely that millennials won't have a problem communicating their viewpoints in an honest manner through an anonymous survey.
Knowing what's going on There's a reason why this current era is referred to as "The Information Age." Millennials have grown up with the ability to access comprehensive intelligence at the touch of a button. Idaho Business Review contributor Karen Natzel noted that employees like to be well-acquainted with a company's practices as well as any current and foreseeable projects. Whereas older generations simply coped with a lack of communication in the past, most millennials find this lack of understanding to be downright inexcusable.
How is information spread? By connecting workers to their peers and superiors through employee recognition programs, a company can achieve a holistic vision of specific situations. Natzel noted that reaching out to those in the office can:
improve team collaboration

enhance client communications and relationships

result in healthier work environments

help leaders figure out what changes need to be made
Understanding where the future's headed
How are millennials going to change the business process? Surveys and other tools like employee engagement programs will help executives figure that out. In a world where thriving is better than surviving, it's important that companies get to know their younger workers and figure out what they're going to bring to the table.