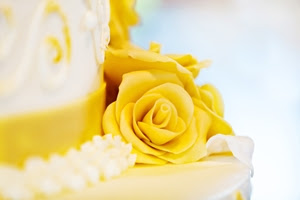 As an executive, you've got a lot on your plate. These days, you're probably up to your eyeballs in reports and data, while trying to assess the ROI potential of some substantial business investments.
Workforce engagement and tactics such as employee appreciation week might seem nice, but less pressing than many of your other strategies. However, inspiring your team members to be more invested in their jobs and committed to their projects isn't just the cherry on top of your organization's profit strategy: it's actually a core component that weighs heavily on whether or not the rest of your endeavors will meet with success.
Motivated workers are the core of a strong corporation
Your company depends on the quality of its products and services to attract and retain customers. If you're a retailer, but can't present your offerings strategically, or frequently turn customers off at the check-out counter, it doesn't really matter how great your brands are: your patron base will most likely turn elsewhere. If you perform services but your teams consistently fall short on execution or meet visitors with an apathetic attitude, they'll probably take their needs - and wallets - to your competitors.
On the other hand, large and small businesses alike are often known and respected for their approaches when they treat every customer with trust, dignity and respect. In other words, your workers are the heart and soul of your organization, so bringing out the best in them is a matter of utmost importance. Rather than the icing on the cake, employee appreciation and other forms of engagement are the very foundation of a successful company.
Why does employee appreciation matter?
For most people, the connection between an excellent workforce and a successful organization is a no-brainer. But where do these team members come from? Unfortunately, you can't always just hire a rock-star team full of top performers. Instead, you need to foster the right environment and motivate employees to excel.
Even the most talented workers want to feel valued for their contributions and have a sense of how they're doing on the job. In fact, a lack of appreciation is the primary reason people leave their jobs, pointing to the importance of social recognition. Giving consistent feedback as well as acknowledging excellence can help your company retain its strongest team members and motivate everyone to apply their energy and ideas to the benefit of the corporation.
Easier said than done
Unfortunately, improving employee morale and inspiring improved performance can't be achieved by putting up a few posters or offering free coffee in the break room. It must involve the whole company culture, one that recognizes excellence beyond employee appreciation days. Although executives and supervisors are busy with other tasks, this endeavor isn't an impossible goal that requires disruptive, resource-draining approaches.
One option is to use recognition software to put your workers at the center of your organization and collect the information necessary to create more meaningful, impactful appreciation events. The platform not only gives employees a space to acknowledge one another and track their accomplishments, it also gathers data that managers can then use to tailor their appreciation events and thank team members for their effort and ideas.