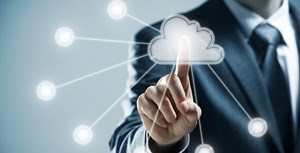 There are a lot of "7 habits" and "5 elements" posts out there. I suspect that we are all trying to channel the success of the late Steven Covey and his 7 Habits of Highly Effective People.  So consider this post a round-up of some of the best ideas for moving your social business forward.
Habit 1 - Align with Business Strategy
Because social business is linked to a transformation of corporate culture it can easily become a distraction unless conversations are directed toward the goals of core business strategies. Strategic alignment is the place to start. Val Afshar, Chief Marketing Officer & Chief Customer Officer of Enterasys, suggests starting with a sense of meaningful purpose.
Habit 2 - Measure
In her 7 habits list social media strategist Sara Lingafelter notes that 53% of social media marketers don't measure their success.Chances are that internal social managers have a worse track record when it comes to analytics.
What should you be measuring? Lingafelter provides a good list of metrics for marketers. Internal communicators could focus on conversations started, topics promoted (voted up by readers), most heavily commented stories, number of new participants and number of repeat participation for a given week.
Habit 3 - Check-in Daily
Social marketing entrepreneur AJ Kumar encourages social managers to regularly check the pulse of their social profiles. Marketers need to stay on top of Facebook pages, Twitter timelines and LinkedIn landings. Internal communicators also need to keep up with hubs, landing pages and conversations that are trending inside the organization.
Habit 4 - Be Inventive
Social media is still relatively new on the communications landscape, social enterprise even more so. This means that there are no established "best practices" and you may find yourself begging, borrowing and stealing from other disciplines. But more than that, in the same way that social media has been revolutionizing entire industries (think food trucks or network news), your social enterprise program can help you make unimagined progress at work - if you consistently apply a dose of inventiveness. Writer Haydn Shaughnessy lists six habits of effective leaders, many of which can be applied to social enterprise.
Habit 5 - Call on Your Brain Trust
Eric Savitz of Forbes says that it's time organizations harnessed the brainpower of their staff using social ideation software. Savitz points out how much innovation has been spawned by the Internet, everything from wireless routers to wearable computers owe their existence to the network - not just because the Internet enables their use, but also because of the transparency and collaboration it fosters. If you're out to change the world, you could do worse than to network your best minds.
Habit 6 - Be Passionate
You won't find many long resumes with social enterprise skills. Instead look for people who can speak passionately about your brand and recruit them to motivate others. Ilaina Rabbat, co-founder of the Amani Insitute, lists passion and motivation on her rundown of secrets to social business success.
Habit 7 - Assume Goodwill
If you're doing this right - combining business goals, competitive spirits and passion - you're likely to get some blunt conversations and maybe some snark and sarcasm. Heated emotions and nuanced statements don't always play well across online forums.
That's why Kevin O'Keefe of Lexblog lists play nice in the (company) sandbox as one his the habits of social business success. It's crucial for your enterprise social portal to have "assume goodwill" deeply embedded in the culture. Assuming that a pointed comment was meant for the best will make it easier for people to receive receive barbs lightly and de-escalate tense discussions. Your conversations don't have to be "all rainbows and cupcakes" but they should be thrash-free and productive.
There you have it - a monster list of "successful habit" lists to help your social business thrive.